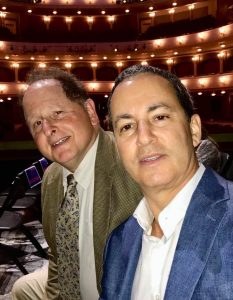 I've been working with composer William Susman on an opera with the working title Fordlandia. It's about Henry Ford and his family, whose lives were full of the stuff of grand opera: self-destructive ambition, love, betrayal and major illness.
It's one thing to put the music and words down on paper (sometimes the words are written first; other times it's the music). It's quite another to hear it all live. Last night after a week worth of rehearsals, we got to listen to twenty minutes of Fordlandia at Fort Worth Opera's Frontiers festival. It was glorious to hear this music live for the first time. I cried a little in a good way. It was also valuable to listen to the other operas selected for this festival. It gave me a view of where we sit musically and dramatically relative to other new works.
When I decided to pursue the arts and wind my science career down in my fifties, I had no idea of where exactly that path would lead. I only knew I needed to do somehing new intellectually. It's been a wild and wonderful ride.